The third in a series of 8 simultaneously released sets celebrating the most iconic British pop show of all time takes a journey back in time to the age of punk and new wave, disco dynamics, sweet soul music, teen hysteria and more. Marking the period 1975-1979 this 3-CD collection includes Blondie, Kate Bush, Roxy Music, Donna Summer, Diana Ross, Squeeze and many more. Also available on vinyl.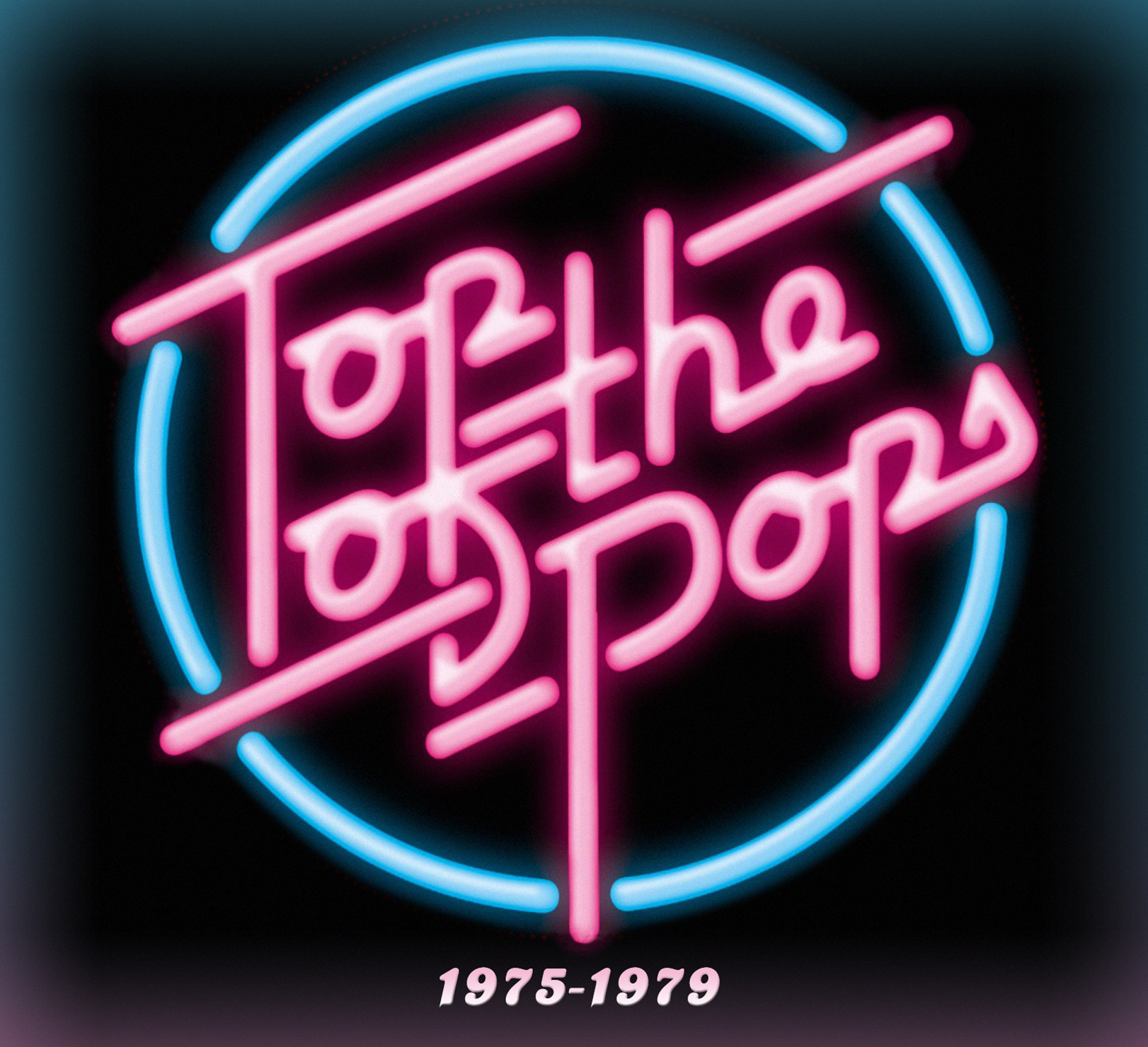 Disc 1

M

Pop Muzik

Roxy Music

Love Is The Drug (Remastered)

Sailor

A Glass Of Champagne

ABBA

Mamma Mia

The Buggles

Video Killed The Radio Star (Single Version)

Squeeze

Cool For Cats (Single Edit)

Siouxsie And The Banshees

Hong Kong Garden

The Stranglers

No More Heroes

Sparks

Get In The Swing

Joe Jackson

Is She Really Going Out With Him?

Bay City Rollers

Bye Bye Baby

Status Quo

Rockin' All Over The World

Thin Lizzy

The Boys Are Back In Town

Jim Capaldi

Love Hurts

Mud

Oh Boy

Elkie Brooks

Pearl's A Singer

Boney M.

Rivers Of Babylon

Mike Oldfield

In Dulci Jubilo

10cc

I'm Not In Love

Kate Bush

Wuthering Heights (Edit)

Disc 2

Kool and The Gang

Ladies Night

Donna Summer

I Feel Love (Edit)

Marvin Gaye

Got To Give It Up

Blondie

Heart Of Glass

The Sugarhill Gang

Rapper's Delight (Single Version)

Third World

Now That We've Found Love

Althea And Donna

Uptown Top Ranking

Van McCoy & The Soul City Symphony

The Hustle

The Drifters

You're More Than A Number In My Little Red Book

Gloria Gaynor

I Will Survive

The Nolans

I'm In The Mood For Dancing

Frankie Valli & The Four Seasons

December 1963 (Oh, What A Night)

Barry White

You See The Trouble With Me

Syreeta

Your Kiss Is Sweet

The Three Degrees

My Simple Heart

Donna Summer

Love To Love You Baby (Single Edit)

The Jam

The Eton Rifles

The Boomtown Rats

I Don't Like Mondays

City Boy

5.7.0.5.

Disc 3

Diana Ross

Love Hangover

Hot Chocolate

You Sexy Thing (Single Version)

Graham Parker & The Rumour

Hold Back The Night

Bryan Ferry

Let's Stick Together

Tavares

Heaven Must Be Missing An Angel (Remastered)

The Stylistics

Can't Give You Anything (But My Love)

Yvonne Elliman

If I Can't Have You

Gladys Knight & The Pips

Midnight Train To Georgia

Chicago

If You Leave Me Now

Earth Wind & Fire

After The Love Has Gone

Commodores

Three Times A Lady

Minnie Riperton

Lovin' You

Dr. Hook

A Little Bit More (Remastered 2002)

Demis Roussos

Forever And Ever

Julie Covington

Don't Cry For Me Argentina

Kenny Rogers

Lucille

Glen Campbell

Rhinestone Cowboy (Remastered)

Tammy Wynette

Stand By Your Man


Sign up to our newsletter to keep up to date with new releases and much more!