This 3-CD collection marks the point at which the British charts saw a whole host of sparkling new world-dominating chart acts. Shiny new pop stars like Soft Cell, Duran Duran, Adam & The Ants and The Human League line up here amongst established chart stalwarts like Michael Jackson, Roxy Music, UB40 and Siouxsie And The Banshees.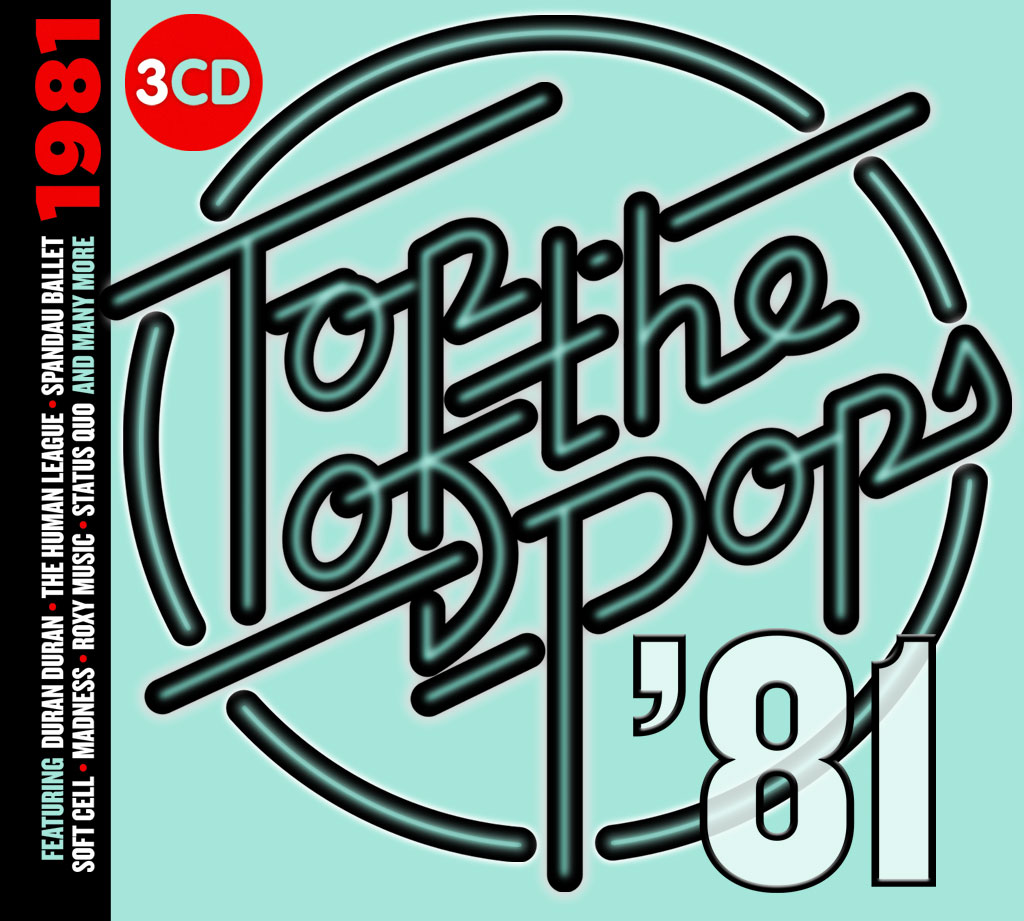 Disc 1

Phil Lynott, Midge Ure

Yellow Pearl - First 7" Remix

Visage

Fade To grey

Duran Duran

Planet Earth

The Human League

Love Action (I Believe In Love)

Adam & The Ants

Stand & Deliver

Tenpole Tudor

Swords Of A Thousand Men

Siouxsie and the Banshees

Spellbound

The Teardrop Explodes

Reward

Dexys Midnight Runners

Show Me

The Jam

Absolute Beginners

Haircut 100

Favourite Shirts (Boy Meets Girl)

ABC

Tears Are Not Enough - 7" Version

Spandau Ballet

Chant No 1 (I Don't Need This Pressure on)

Level 42

Love Games - Level Best Remix

Orchestral Manoeuvres In The Dark

Souvenir - Remastered 2003

The Passions

I'm In Love With A German Film Star

Godley & Creme

Under Your Thumb

Laurie Anderson

O Superman

The Creatures

Mad Eyed Screamer

Disc 2

Aneka

Japanese Boy

Bucks Fizz

Making Your Mind Up

Shakin' Stevens

This Ole House

Coast To Coast

(Do) The Huckleback

Kirsty MacColl

There's A Guy Works Down The Chip Shop Swears He's Elvis

Rainbow

I Surrender

Thin Lazy

Are You Ready - Live

XTC

Sgt. Rock (Is Going To Help Me)

The Jam

Funeral Pyre

Adam & The Ants

Prince Charming

The Human League

The Sound Of The Crowd - Remastered

Soft Cell

Bedsitter

Dollar

Hand Held in Black & Whiite

Godley & Creme

Wedding Bells

Kool & The Gang

Take It To The Top

UB40

One In Ten

Madness

It Must Be Love - Remastered

Disc 3

Soft Cell

Tainted Love

Blondie

Rapture - Remastered

Roxy Music

Jealous Guy

Diana Ross

It's My Turn

Smokey Robinson

Being With You - Single Version

Michael Jackson

One Day In Your Life

Hazel O'Connor

Will You?

Diana Ross, Lionel Richie

Endless Love - Reprise

Odyssey

Going Back To My Roots

Kool & The Gang

Jones Vs Jones

Jon & Vangelis

I'll Find My Way Home

Sheila Hylton

The Bed's Too Big Without You - Single Version

UB40

Don't Let It Pass You By

Orchestral Manoeuvres In The Dark

Joan Of Arc - Remastered

The Teardrop Explodes

Treason

Status Quo

Rock 'N' Roll - Single Edit

Honey Bane

Turn Me On Turn Me Off

The Human League

Don't You Want Me - Remastered


Sign up to our newsletter to keep up to date with new releases and much more!